I submit for your approval
Santa Barbara Psychogeography: I. East of downtown
:
The idea for a series of short "place movies," nearly devoid of people and shot in Santa Barbara, had been rolling around my mind for a while, but I wasn't moved to make the first until my documentary teacher told us to create a "visual story." An ideal coincidence of wants, this allowed me to perform my experiment in decontextualization and hybridize it with a journey through my neighborhood.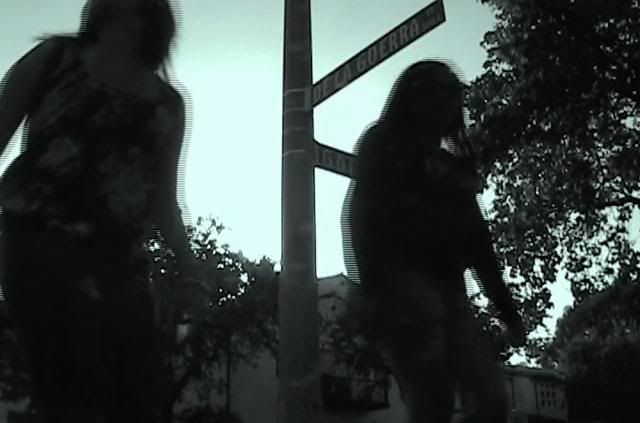 Nobody had much to say about this one in the critique, though there were some mumbles: "It was... artistic?" One set complained that it was "confusing," with a certain member mystifyingly objecting that he "didn't understand the red line." ("Yeah, but that guy's an idiot," Madelaine later assured me.) The teacher seemed to really enjoy it, though, and given my surprisingly shabby academic history, that's not nothing.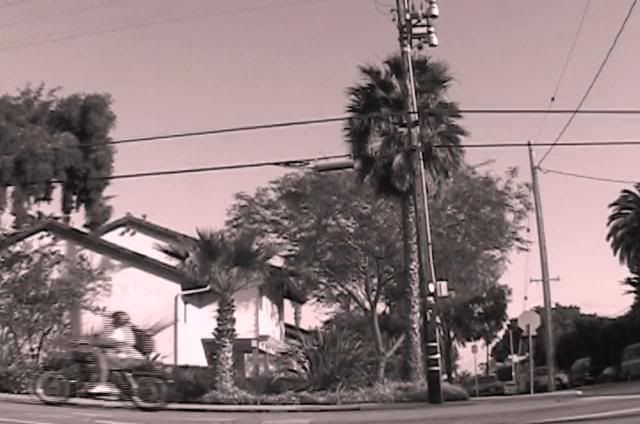 This led me to develop a theory: if your work confuses everybody, you've failed. If your work confuses nobody, you've failed. If your work confuses some but not others, well,
str8 money
. That's the outcome with the greatest probability of interestingness. By contrast, the former extreme allows nobody to get "into" it and think about it, while the latter produces stuff that slides undigested, Olestra-like, right through the audience's system.
But surely you realize that the thought process behind this debut installment wasn't unnecessarily complicated. You see and experience your neighborhood on a daily basis. No matter how unusual it is, you necessarily fall into a sort of sensory complacency about it. Since you can't just decide to "visit" your neighborhood like an out-of-town friend might, decontextualization via altered media seems like the next best thing. These are the sounds and sights of a journey through my own neighborhood, yes, but not with the usual colors nor the usual continuity nor the usual audiovisual correspondence nor the usual speed.
I'd originally intended to record statements from passers-by about their locations and lay them over the images, but decided that wouldn't be interesting enough. I think the non-verbal field recordings, only partially aligned with the images, do a much richer job of it. Of everything visual I've done so far, this video best expresses what I idly imagine will become my cinematic aesthetic. I eagerly await the future.