The vlogger
Rodger Swan
won a scholarship that took him from his hometown of Battle Creek, Michigan to Keio University in Tokyo, Japan. He later returned to teach English in the northern prefecture of Iwate. All the while, he entertained thousands with his two YouTube video series,
Tokyo Swan
and
Iwate Swan
. Then he suddenly died of acute pancreatitis.
Three things. First, it's high time that, as a species, we ditched these lousy pancreases; they go south on us with terrifying frequency. Second, boy,
memento mori
for sure, especially since Swan was a couple years younger than me. Third, after finding out about him through
an especially excellent episode
of Keith McNally's oft-excellent podcast
XO
, I came to see him as the continuation of a thread in the experiential arts, if you like, that I've been faithfully yet only semi-consciously following for years.
This is the Westerner-goes-to-Japan narrative. I'm thinking of Japanese cinema scholar Donald Richie and his
Japan Journals
. I'm thinking of Japanese literature translator Donald Keene and his delightfully-illustrated
Chronicles of My Life
, which I just read. I'm thinking of the posts on Japan (former
Marketplace of Ideas
guest
) Nick "Momus" Currie would write in
Click Opera
and now writes in
Zuihitsu
. I'm thinking of Pico Iyer and his
The Lady and the Monk
. I'm thinking of (also former
Marketplace of Ideas guest
) Ian Buruma and his numerous examinations of the country and its ways.
My favorite, though, has to be (also former
Marketplace of Ideas guest
) John Nathan's
Living Carelessly in Tokyo and Elsewhere
, which, though filled with recollections of up-close-and-personal encounters with the likes of Kobo Abe, Kenzaburo Oe, Yukio Mishima, Hiroshi Teshigahara and Toru Takemitsu — yeah, I'm basically insane with jealousy — is also so distinctive and so personal that I can't read a chapter of it without feeling shock and gratitude that some editor didn't try too hard dick with it. Nothing in the entire memoir is put quite the way you'd expect, and that's a welcome quality indeed.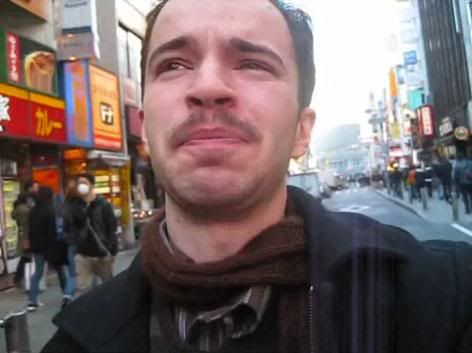 Spending hours upon hours
transcribing my entire 13,000-word conversation with Nathan
for 3Quarksdaily got me thinking: where are the heirs to this tradition? Many more Western kids are now interested in Japan than when he was getting onto it, and infinity more than when Richie and Keene were. But most of them seem to be interested for entirely different reasons. I actually asked Nathan about this right at the end of the interview:
You're a teacher at UCSB. You teach classes pretty regularly and you have kids of several ages. You're seeing a generation that's very much into Japan. Being someone who was interested in Japan kind of on the vanguard of that in America, what do you think of the way Japan — Japanese culture, Japanese stuff — for some American kids, a refuge?

I'm not the best person to ask about that. You're talking, of course, about anime and manga and some design elements and stuff like that. That's what it's about. You're talking about the otaku movement. This year, at ICU, we had students from UC campuses, and a number of them — maybe there were thirty kids total — studying in this program in Tokyo. More than half of them were computer and game addicts and freaks whose principal interest in Japan was this.

I have a very strong negative reaction to that, and I conducted myself accordingly. I said, "Look, you guys want to study that, you study that. I'm going to teach you wonderful things about Japan that you don't have any idea about, many of which are the fundament on top of which all this other stuff that wows you stands."
Flipping through SBCC's course catalog, I see what is perhaps a sad testament to this: "Japanese 121: Language and Culture through Japanese Anime. For students who are ready to learn the basics of Japanese linguistics and colloquial Japanese in order to understand and appreciate Japanese anime." I guess that's just playin' to the crowd, but damn.
This is why I'd long assumed Gen Y's inability to produce its own John Nathans, its own Donalds Richie or Keene. I've spent the past fifteen years suppressing, to the extent possible, my own interest in Japan; the subject seemed to have been hijacked by what Encyclopedia Dramatica might call the unwashed
sperglord
. At age 13, taught myself the Japanese language's phonetic scripts with great interest, but I dropped any ideas I had about taking any classes in it at school for fear, no doubt partially ridiculous, that I'd get lumped in with the mouth-breathing
Evangelion
-worshipers.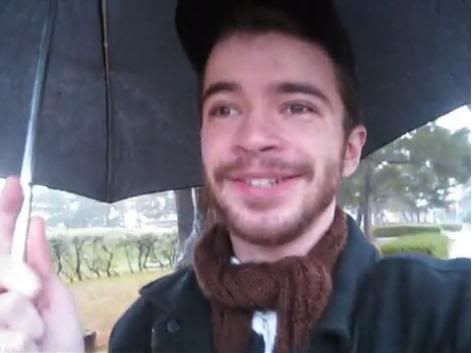 I don't know why Japan has become such a hideaway for this class of socially maladroit, culturally tunnel-visioned Gen Y-ers, but it has. What can it possibly offer them?
Additional
alienation, that of forever being a visible outsider in a supremely connection-centric culture? Whatever their motivations, I don't think I'm too bold in claiming that they're ruining it for the rest of us. Yet despite my decade-long crusade to diminish my own apparent fascination with the place, it's manifestly clear that I'm
still interested in Japan
.
Rodger Swan's Westerner-goes-to-Japan narrative gives me hope by standing as a counterexample to the now primarily (I assume)
Naruto
-driven Nipponophilia of our generation. And while I'll never know him except through his videos, I do have friends who put in or are currently putting in Japan stints and writing/blogging/vlogging/podcasting/vodcasting/blodcasting about them in a way that's not awash with cultural detritus, a way that's aware of, as John Nathan put it, "the fundament on top of which all this other stuff that wows you stands." But hey, part of what got me into Japan initially
was
anime, video games, J-pop and the like, so it's not as if I can really judge anyone else for it. (I could judge myself for never evolving forward from there, though — and harshly.)
Nevertheless, me and most of my age cohort are obviously drawn by two different Japans. Mine isn't so much the Japan of mecha epics, blaring arcades, collectible
Fullmetal Alchemist
figurines, towering shelves packed with volume after volume of manga and vending machines brimming with used schoolgirl socks. It's more like the Japan of Kobo Abe's gritty surrealism; the experimental music of Masayuki Takayanagi, Ryoji Ikeda, Toru Takemitsu, Yasunao Tone (yes, he moved here, but still); the near-perfect pacing and atmosphere of the films of Hirokazu Kore-eda, Hiroshi Teshigahara, Yasujiro Ozu; the thousand tiny interpretive differences of
local jazz
; the context so opposed to mine that it lets me be, observe as, learn from and relish the status of a total outsider. It's not an
objectively
better Japan, but I find it a
subjectively
better one.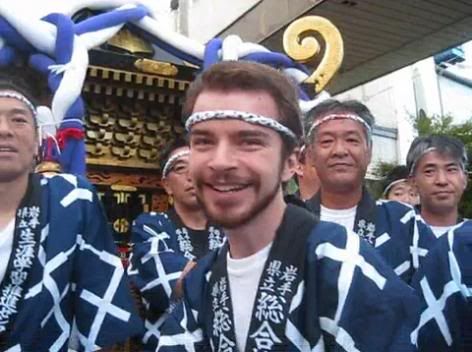 Rodger Swan has also, for what it's worth, gotten me intrigued by the art of vlogging. I admire his videos, and enjoy those of many other Japan vloggers, but were I to vlog, I would distinguish myself by adopting these vows of austerity (because I can't make anything without vows of austerity):
No camera movement
No use of "uh" or "um"
No use of the in-camera mic
No color images
But my video camera broke and I'll probably convert to Super 8 film, so whatever. The most important lesson I drawn from the life of Rodger Swan remains that, not only is life too goddamn short for
Naruto
, it's too goddamn short not to pursue your interests, or to dishonestly evade them because of associations you consider distasteful.