Turns out that Andrei Tarkovsky was so deeply imbued with the cinematic spirit that he
even took astonishing Polaroids
. Here are a few of my favorites from the aforelinked, newly-collected collection:
While I'm more inclined to
do
motion photography —
i.e.
, cinema — than still photography, I'm nevertheless extremely interested in the places where motion and still meet. As the blog post that collects Tarkovsky's polaroids says, his films "often seem to be composed as a montage of still photos." Count that as one of the many reasons his films will remain forever among my absolute favorites. Being a decided un-fan of cuts and camera movement, where they can be avoided, I can't help but let my own cinematic syle — such as it's so far developed, which ain't much — be informed by established filmmakers who share these extreme prejudices.
As I get to the Do or Die age re: major projects in film or any other medium, I've come to routinely examine my influences very, very closely — closer than I ever have before. Cinematically speaking, sure, Tarkovsky's important, but there are other image-makers whose compositions I can't afford not to freeze and study.
There's Ming-liang Tsai:
There's Jim Jarmusch: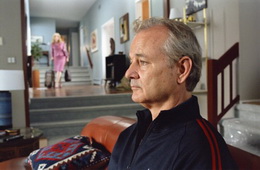 There's Hirokazu Kore-eda:
There's Peter Greenaway:
And, perhaps most importantly, there's Apichatpong Weerasethakul:
Approached correctly, images can be powerful indeed, especially in terms of shaping our own work. Too often, we forget that.