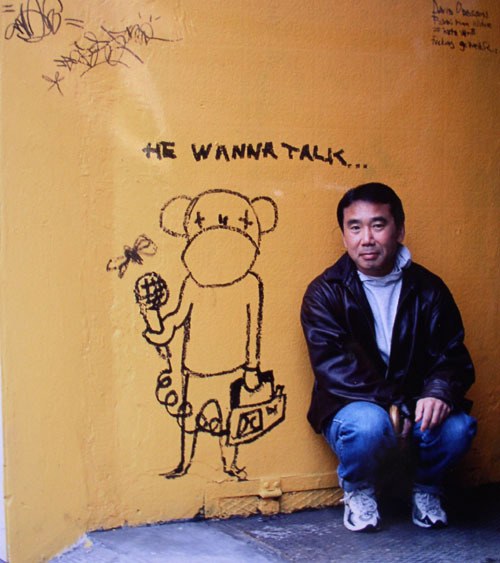 This article
, from the Japanese magazine
Paper Sky
, is an interview with Haruki Murakami about writing and the states of mind brought on by foreign geographical contexts, and vintage record collecting. It was pretty much precision-engineered to get me to read it:
I hate asking you this, but here goes: What are your three favorite overseas destinations?

H: First would be Boston, Massachusetts in America, because it's the most convenient and satisfying city for collecting secondhand Jazz records. Plus, there many delicious Indian restaurants in Boston — and you can find Samuel Adams draft beer anywhere in town. You can also run the marathon there — which I've done a few times. In Europe, I really like Stockholm, Sweden. Again, there's a wonderful secondhand record shop there, and I visited that store everyday for three days straight. The owner is a fanatical collector of great jazz records. And here's something unusual: The passengers on the subways in Stockholm are almost all talking on their cell phones all the time. It's very surreal.

I also love Sydney in Australia. Although most of the people there wear boring clothes, because the fashions are really casual and simple, the food and wine in Sydney is excellent. How mysterious! Also, the aquarium and zoo in Sydney are both unique and wonderful. Unfortunately, there's not a single good secondhand record store there. Maybe that will change in the future.
What does Murakami do on his many airplane flights? "Sometimes I take my small DVD player with me and watch old Jean Luc Goddard [
sic
] movies. As you know, those great old Goddard movies are hardly ever shown on planes." My greatest desire is to be Haruki Murakami watching a Jean-Luc Godard movie on a flight to Stockholm.